***********BLOG IN PROGRESS ********* Preview below
The worst thing you can say to a survivor of domestic abuse is "why didn't you just leave?".
To an outsider this questions seems like it's stating the obvious, that somehow the victim forgot that that was even an option?
"It is the biggest miss conception that someone entrenched in domestic abuse has the capacity or strength to make that most 'obvious' decision. You got out when you could."

Leona Marie
Here's 5 reasons why you didn't leave:
1. Denial.
Denial is a defence mechanism; in order to cope with the trauma of domestic abuse, the sufferer's brain will kick into using minimisation, this tricks the victim into believing the ordeal is less traumatic than it actually is.
In other words; they start to think thoughts that make an episode of domestic abuse seem 'not as bad' as it actually is. E.g "It was just a slap" "they didn't actually punch me" or "It was only words, at least they didn't physically hurt me". The use of 'Just' and 'Only' is minimisation.
Therefore: if the brain is tricked into believing that an ordeal isn't that bad, they are less likely to see the need to escape. Minimisation causes them to think they aren't actually in immediate danger, therefore they won't feel the need to take drastic action in response to it i.e going to the police or taking the step to leave the relationship.
I used to explain to people that it was like living in a bubble of false reality, you don't want to believe that the person you love is actually subjecting you to physical and emotional abuse so the less real reality is more bearable. It is like watching your life as if it's a movie, on the outside looking in. Thus making yourself give the perpetrator more and more chances because in your brain 'It wasn't that bad'.
This also leads into making excuses for the perpetrators behaviour in order to rationalise why it is happening to you. Have you ever heard yourself say "It was because they are stressed" "they just had too much to drink, they didn't mean it" "they have been through so much in their lives, that's why they are like that"? or even worse: "maybe I deserved it". Making excuses is the brain's way of justifying the episode of domestic abuse; you can cope better when there is a supposed reason of 'why'.
2. Low self worth/esteem.
"Love yourself enough to set boundaries. Your time and energy are precious. You get to choose how you use it. You teach people how to treat you by deciding what you will and won't accept." – Anna Taylor
But let me start off with the disclaimer IT IS NOT YOUR FAULT. A perpetrator of abuse is fully in control of their own actions (no matter how much they try to blame you, does "you made me do this" sound familiar?), they have chosen to behave in that way.
However when your self esteem/worth is low; you are more likely to stay in an abusive relationship than someone who is confident in who they are and what they are worth. When your self esteem is low so is how much value we place on yourself; therefore the bar in setting boundaries of what you are willing to put up with is rather low! And thus you find ourself stuck and powerless in situations of domestic abuse. It's time to get your power back!
Humans instinctively protect what they value, so if you don't know just how valuable you are you won't have that internal instinct to take actions needed to protect yourself. Because apparently you deserve being treated like that right? Wrong.
Once you take that brave step to leave that toxic relationship it's time to work on you! Learn how to love yourself again and discover just how precious, amazing and valuable you truly are. And once you are at the point of knowing who you are, how amazing you are and the need for a relationship to complete you is no longer there, then you are ready to enter the world of dating again.
Before heading into any new relationship write a list of what you are willing to accept and what you are not willing to accept and DO NOT compromise on that list!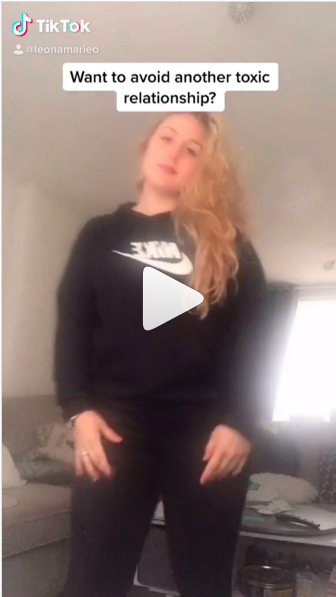 3. Isolation.
Once isolated from all your friends, family and any support networks it makes it so much harder for you to reach out for help. You didn't leave because you ended up in a situation where you felt you had nowhere else to go and no-one to help you; that your toxic relationship was all you had. They may have even caused you to believe that they were the only person who is there for you, or that they are the only ones who would want you. See Red Flag #2 in my blog '14 Red flags to help you avoid an abusive relationship.'
After I finally broke free from my own abusive relationship my friends even said "oh that's where you went? you just kinda disappeared."
The TRUTH of the matter is you are not alone and there is ALWAYS someone who can help you. There is definitely someone in your future who will allow you to have friends, support networks and not only want you in a healthy way but who will treasure you and treat you with the love, care and respect you deserve!
Feeling isolated and nowhere to turn? For agencies who can help you out visit the bottom of the Home page.
4. Financial Barriers
5. Children.